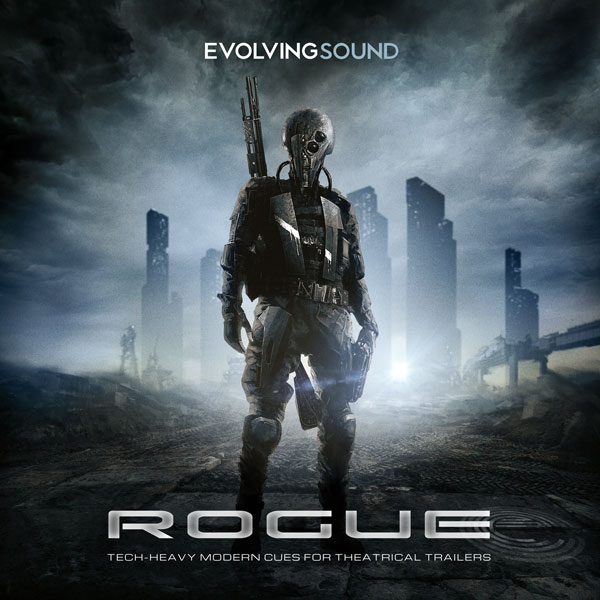 We've waited and waited, but for album number 8, we simply couldn't resist any longer: tech-heavy, sound-design-laden trailer goodness just had to be delivered.
'Rogue' takes modern, edgy sound-design, melds it with engaging tonal threads, grating signatures and awe-inspiring builds, and serves it up in beautifully crafted, forward-looking, full-length cues.  Nine outstanding composers have delivered 14 superb tracks that focus beautifully on mood, production and action.   Sometimes abrasive, often uncomfortable, always compelling; contemporary trailer music designed for brilliant, driving, action-packed visual content.
NOW AVAILABLE TO THE INDUSTRY
Contact us for details or request access via our client site.