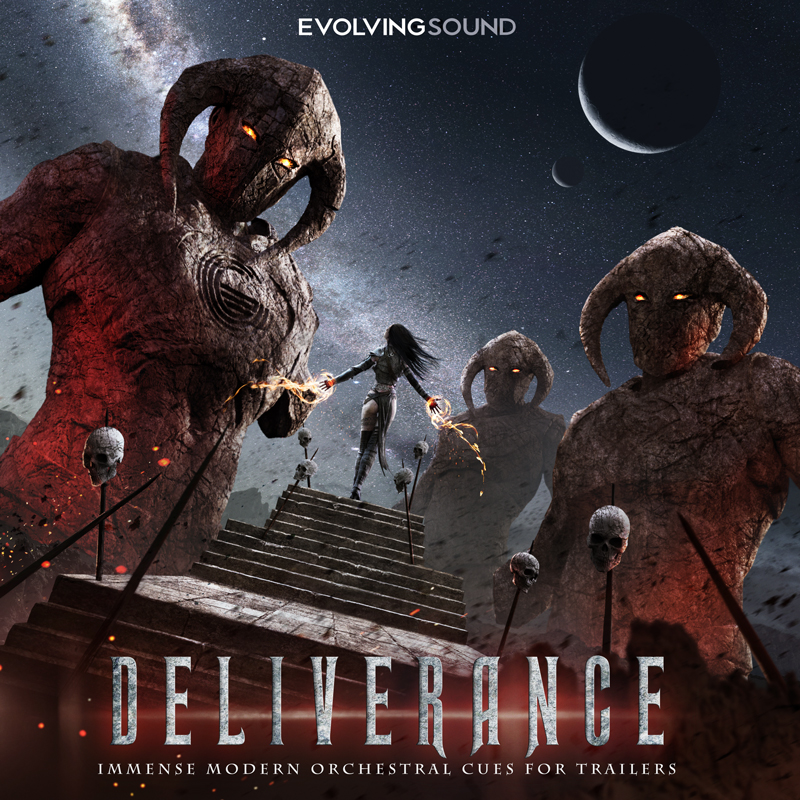 Nothing moves an audience quite like a powerful orchestral cue.   Dark  and tense to rampant and action-packed, moody and subdued to rousing and heroic, it just can't be beaten for sheer range and scale.
'Deliverance' is our take on a modern, more focused, more insistent style of orchestral trailer music.  Still powerful, expansive and compelling, it builds tension and  excitement around strong signatures, engaging motifs and awe-inspiring, forward-looking production.  The end result – 14 pieces of distinctly fresh, forceful and original sounding trailer music, that showcase the true writing talent of 10 awesome composers.
Composers: Jonas Grauer, Stephan Fischer, Christian Ugenti, Josh Wynter, Nick Ammar, Mike Reed, Robin Hall, Michael Burns, Jonathan Mayer, Marcus Frenell.
NOW AVAILABLE FOR INDUSTRY USERS
Contact us for details or request access via our client site.