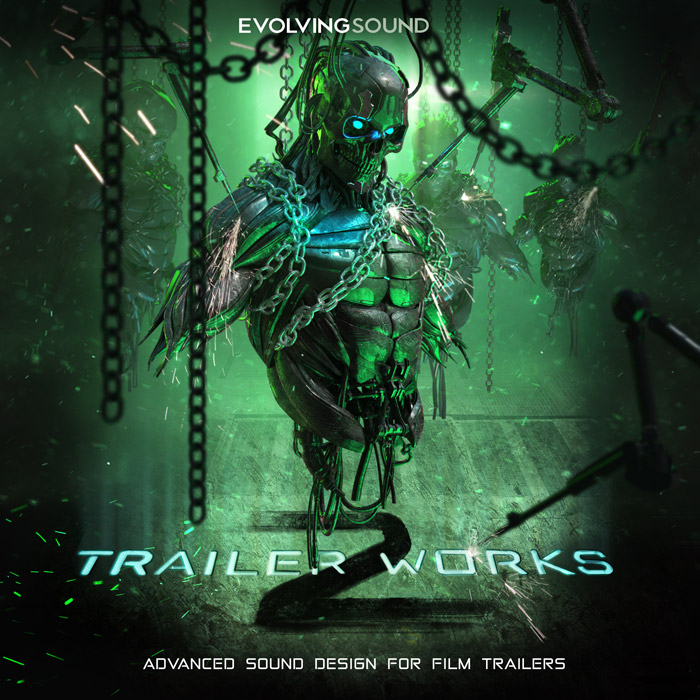 Following the success of 'Trailer Works 1' (Red Sparrow, Westworld S2, The Cloverfield Paradox, Winchester etc.), we decided to crank things up for the inevitable follow-up.   Five amazing sound designers and composers dusted off their  synths, samplers, hardware racks and field recorders, and got busy creating a new chapter in advanced tools for trailers, promos and games.  Between them, they boast sound-design credits and music placements on games like Crysis (1,2 and 3), Star Citizen, TimeSplitters, Homefront: The Revolution, Alien vs. Predator 3, and trailers for Battlefield 1 and Call of Duty:Ghosts.   On the movie side, they've had music and sound-design placed in trailers for War for the Planet of the Apes, Thor: Ragnarok, The Amazing Spider man 2 and Guardians of the Galaxy 2, among others.
6 crazy months in the making, recording, processing, tweaking, mutating, mixing and mastering, this huge selection of sound design is almost ready to face the world.  Over 340 distinct and brand new tools, across more than 600 tracks, helpfully separated into categories, and featuring essential  drops and transitions, dark accents and mood hits, trailer grooves, soundscapes and tonal patterns, alongside intense new sets of hits, swells and rises (including pitched variations of tonal tools in various keys), 'Trailer Works 2' follows on where it's predecessor left off, delivering carefully crafted, highly usable sound-design, to editors and audio professionals in the trailer, promo and gaming worlds.
Contact us for early access.