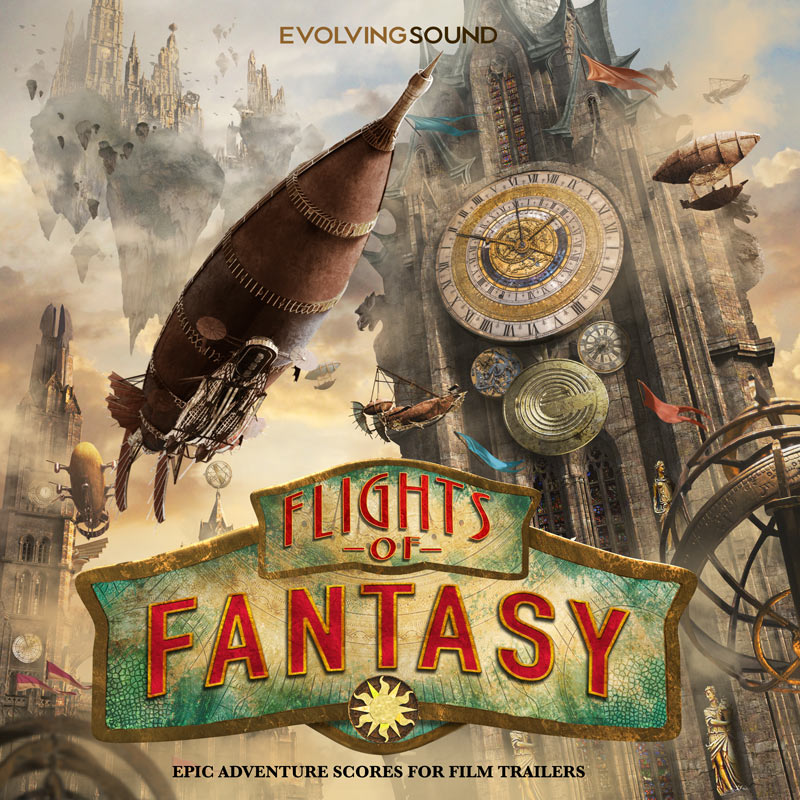 Aimed unashamedly at epic adventure, fantasy and large scale family action movies, 'Flights of Fantasy' is a rousing collection of exciting and powerful orchestral cues for film trailers.    Packed full of wonder, magic, intrigue and action, these cues deliver dramatic, uplifting orchestral energy on an epic scale.   From re-imagined fairy tales, to historical sagas, swashbuckling action to epic fantasy, or just plain old family feel-good stories, it's our most ambitious project to date.
Carefully structured and specifically arranged for trailer use, it draws on the talents of some truly amazing composers, including Christian Ugenti, Jonas Grauer, Daniele Falangone, Fran Soto, Josh Wynter, Wan Ying Chan and Alex David Norman (among others).   With production and mastering currently being wrapped up,  'Flights of Fantasy' will be available to industry users very soon.
Contact us for early access.