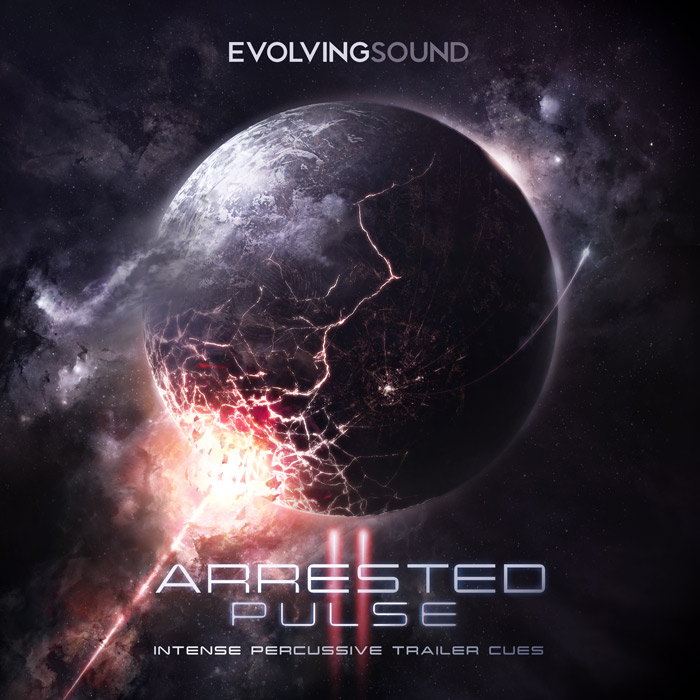 Arrested Pulse 2 picks up the drum-score baton from Arrested Pulse 1, waves it brazenly at conventional action drums, then ploughs bravely into uncharted percussive waters.  It delivers intense, powerful cues with a distinctly modern edge.   Not content with the noisy comfort-zone of traditional trailer-drums, we asked some of the best proponents of percussive trailer music to flex their creative muscles and delve into the worlds of electro, big-beat, breakbeat, urban and experimental percussion, melding modern trailer production, moody tonal components, tense builds and cinematic atmosphere with more forward-looking drum structures.
The result is 15 tracks of percussive trailer goodness that bring a new slant to trailer percussion, all served up with full stem sets and dedicated 'drums only' mixes.   From dark, grating and moody tones to quirky, avant-garde flavors, pulsating urban and underground grooves to retro vibes, it's an eclectic collection that takes trailer percussion in new directions.   Composers featured are Charlie Lin, Robert Wear, Nathan Hess, Josh Wynter, Nick Ammar, Akaash Mukherjee, Mike Reed and Adrian Valdez.
'Arrested Pulse 2' will be available to industry users very soon.   We hope you enjoy!
Contact us for early access.