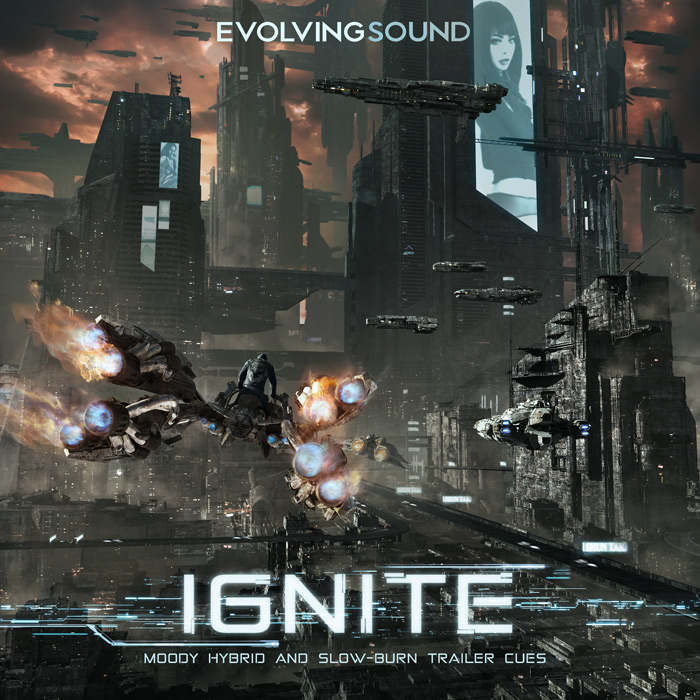 Tense, pulsating and ruthless, IGNITE launches our 2019 repertoire with 19 dark, moody hybrid and slow-burn trailer cues, aimed squarely at dark drama and action content.   From growling, dissonant, excruciating slow-burns, that build tension relentlessly, to intense hybrid tracks that deliver 'epic' in a modern, less needy style, with the focus on incessantly memorable motifs, nurtured, moulded and developed from nascent and understated to full-on block-buster.   An album crafted to deliver mood, tension and intensity in beautifully produced, trailer-size packages, designed to support anxiously dramatic visual stories.
Thirteen of the best writers of modern dramatic music feature, including Christian Ugenti, Jonas Grauer, Daniele Falangone, Denis Surov, Tom Evans, Cesc Vila Aulina and Lukasz Ledzki.
IGNITE will be available to industry users soon.   We hope you enjoy!
Contact us for early access.