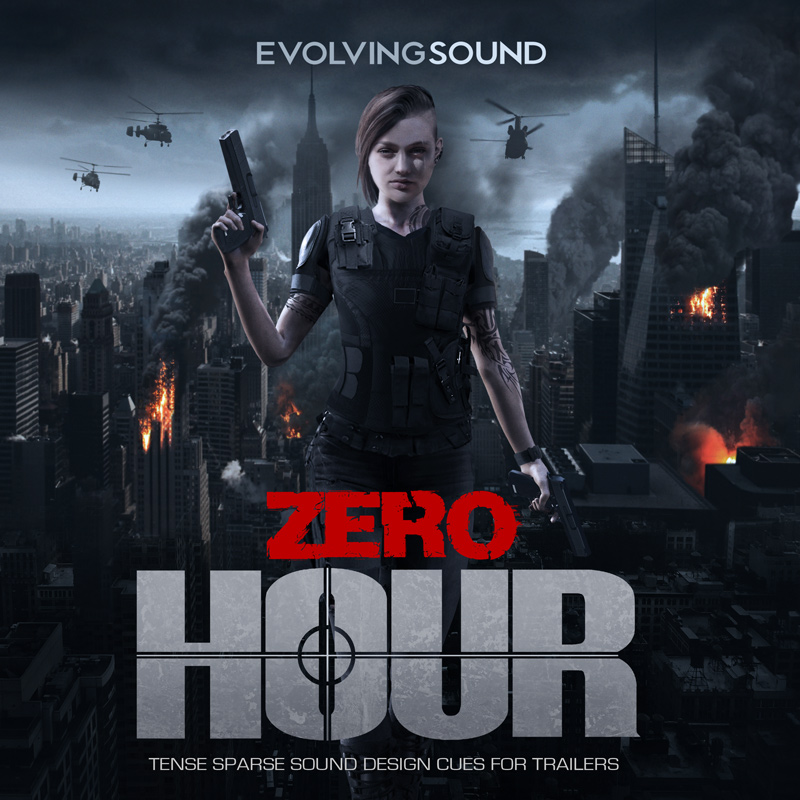 Released to the industry this week, 'Zero Hour' is a dark collection of tense, suspenseful, sound-design-driven cues, for modern theatrical trailers and TV promotion.
Built from the ground up on a foundation of stunningly original trailer devices, every cue is meticulously crafted around a central core of trailer-centric sound-design, motifs and signatures, with multiple, edit-friendly cut points, drops and interludes, to deliver maximum trailer engagement and tension.  From tense ticks, throbs, pulses and pings, to complex evolving textures, dark sirens, mechanical movement and previously unheard sounds that are simply impossible to describe, these tracks major in suspense, moody and originality.
Aimed squarely at dark modern drama, thriller and action projects, that demand edgy, inspiring, tension-fuelled cues, they ooze suspense, foreboding and agonising anxiety.
Available soon via our industry-only client site or contact us for direct access.