Evolving Sound is a UK trailer-music label.  We partner with exceptional composers, producers, musicians and orchestras, to deliver unparalleled dramatic music, designed specifically for theatrical promotion.
Our mission is simple: to provide our clients with outstanding, forward-looking and uncompromising scores for trailers, promos, TV spots and campaigns, working with the best musicians and production talent available.   No short-cuts, no padding, no excuses.  We produce highly responsive trailer tracks that anticipate the ever-changing landscape of trailer music, and maintain the very highest standards of composition, musicianship and cutting-edge production.  Tracks custom-built to enrich, enhance, illuminate and contextualise awesome visual content.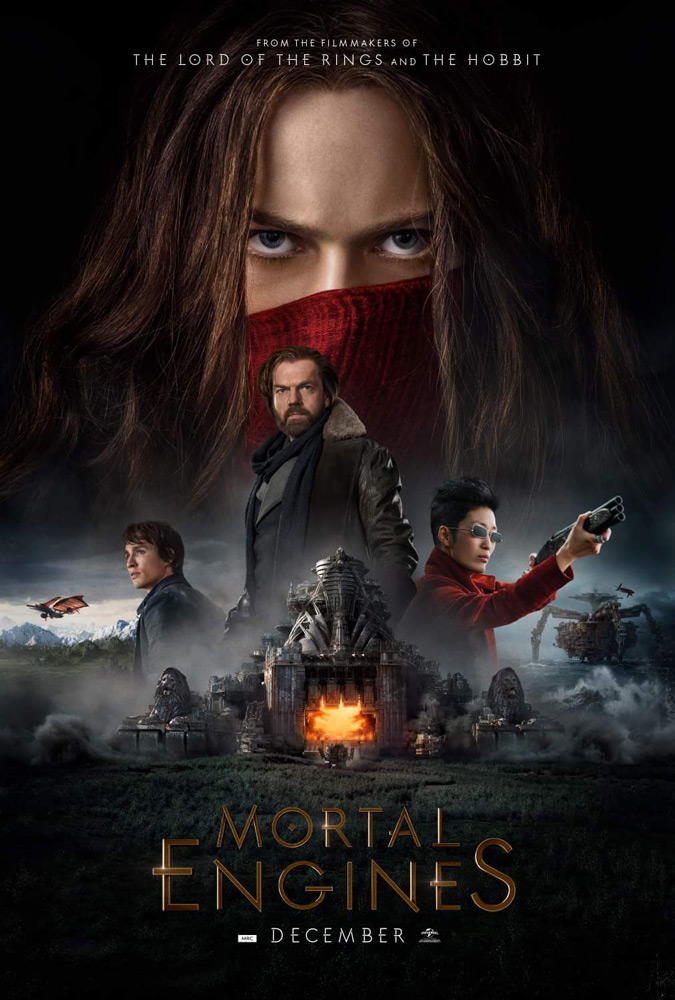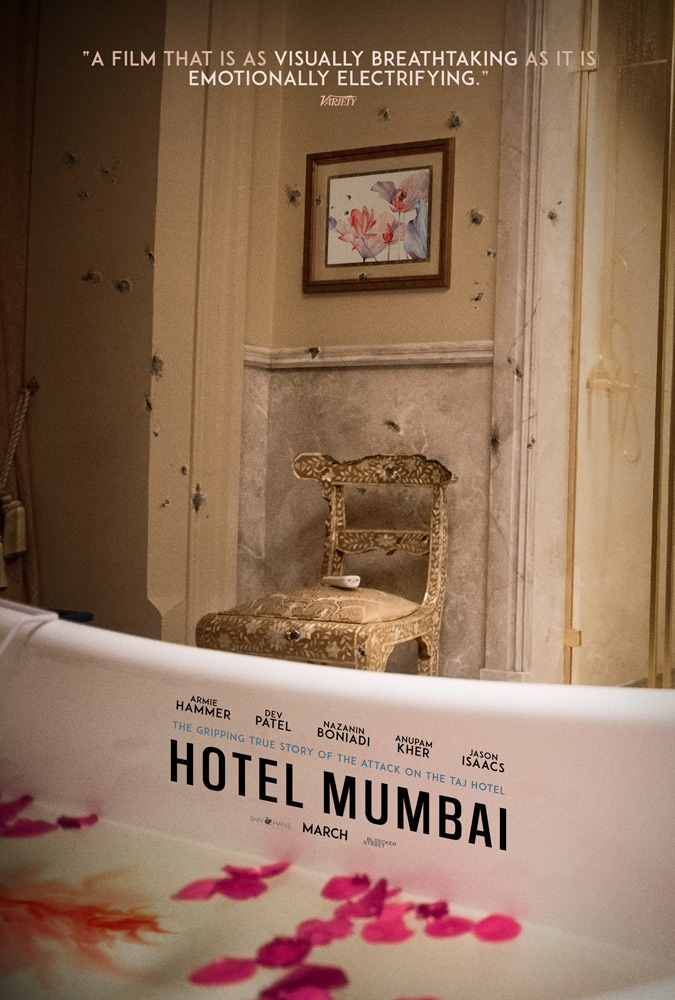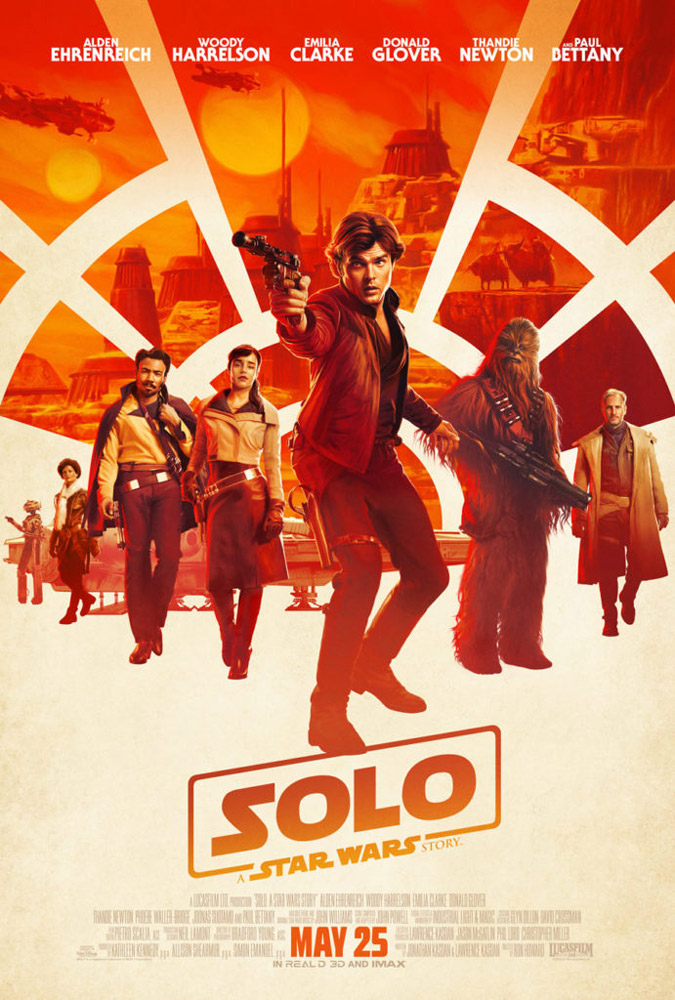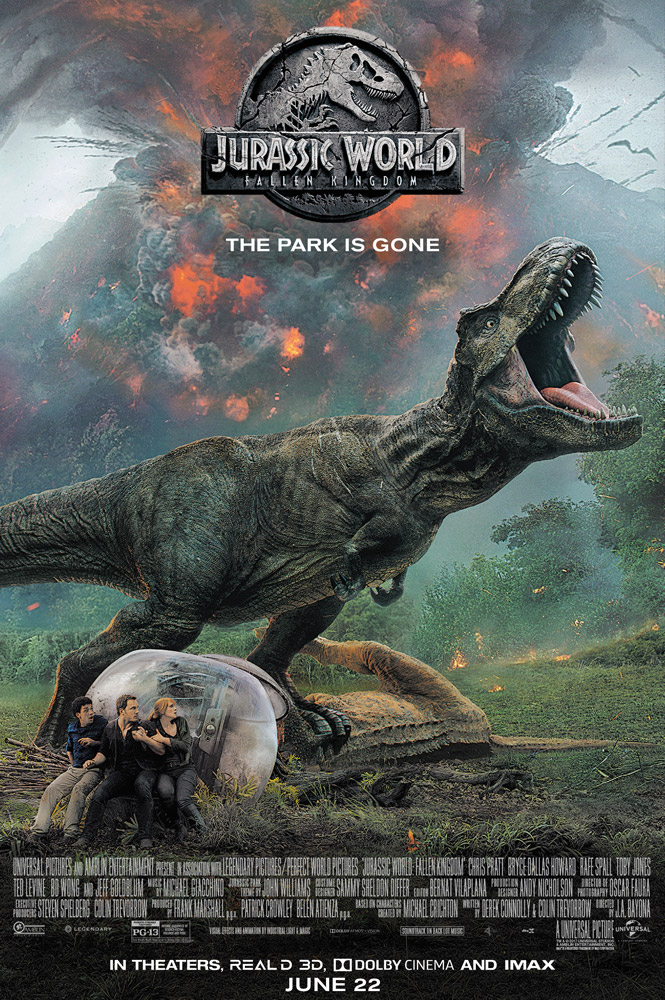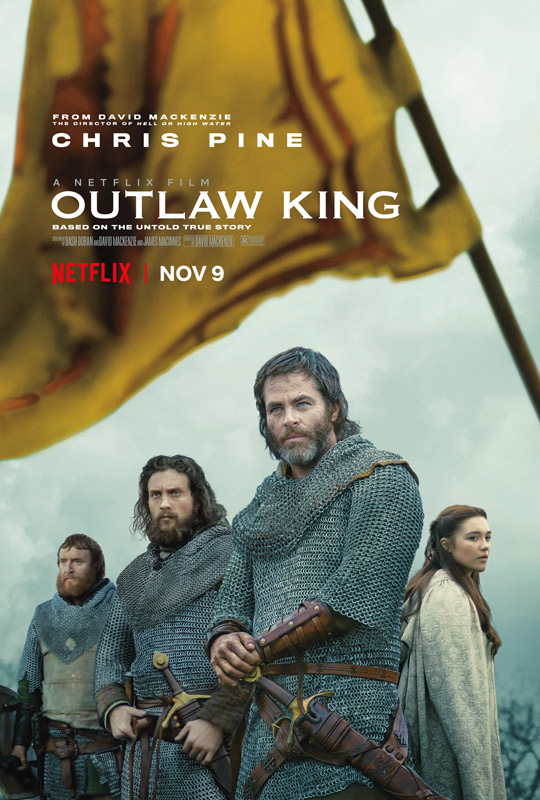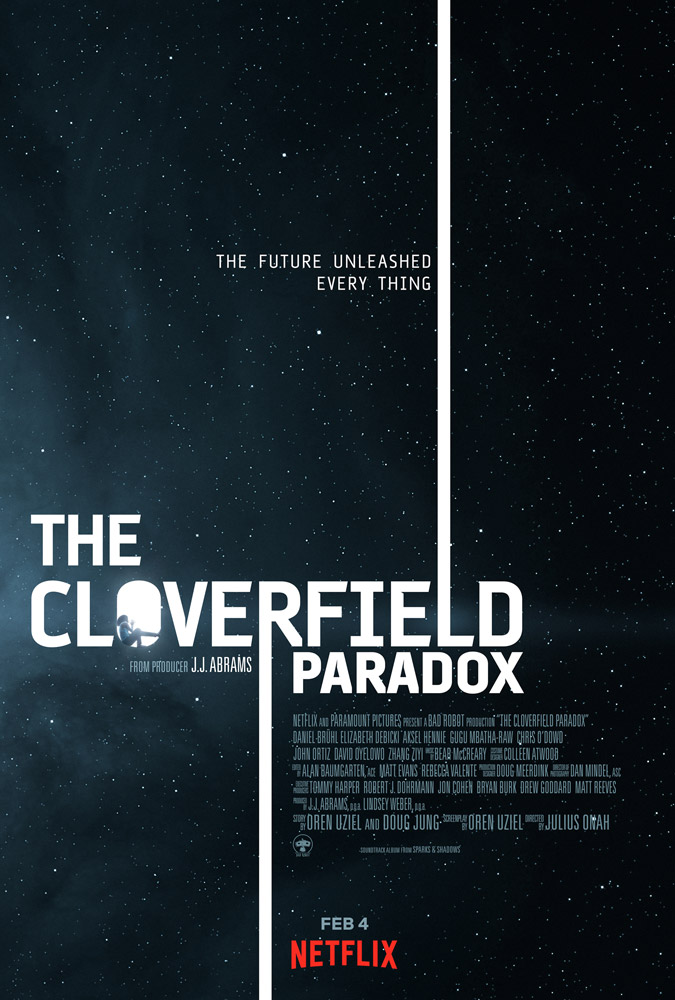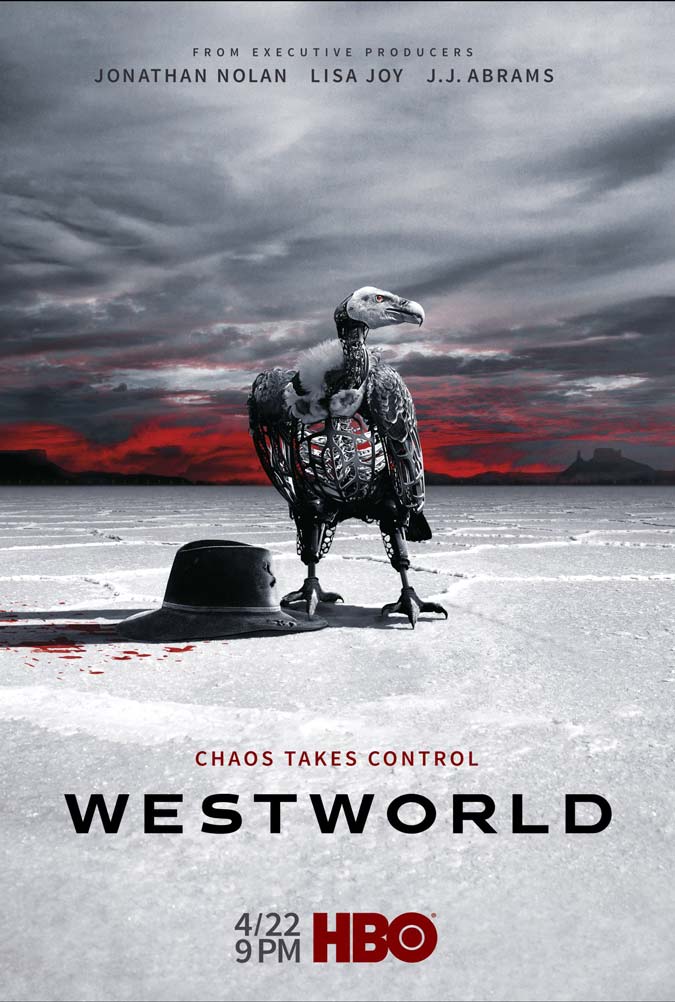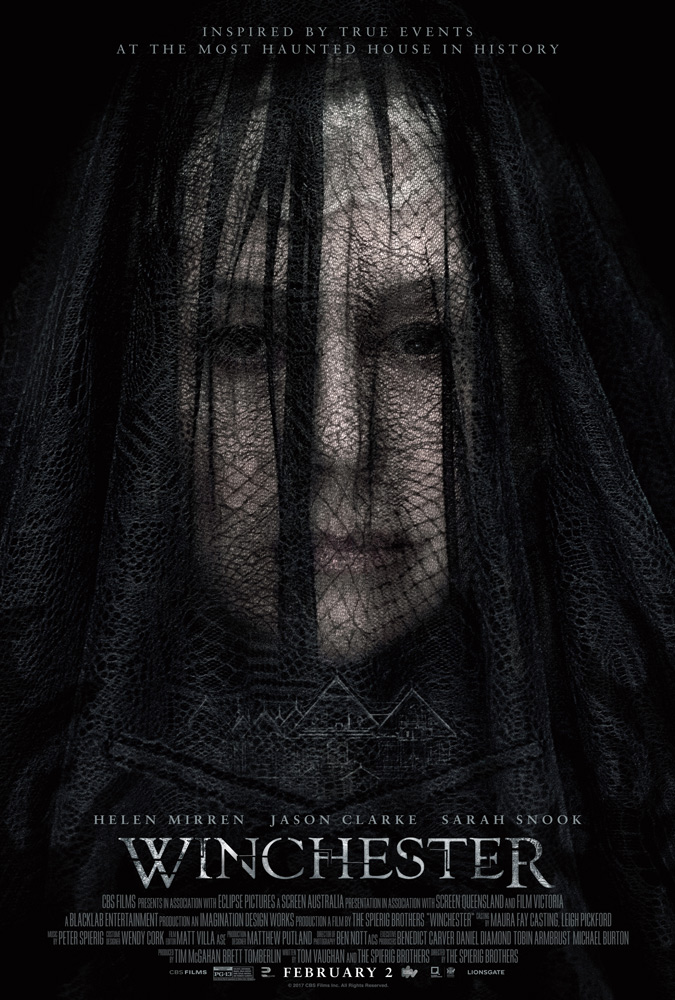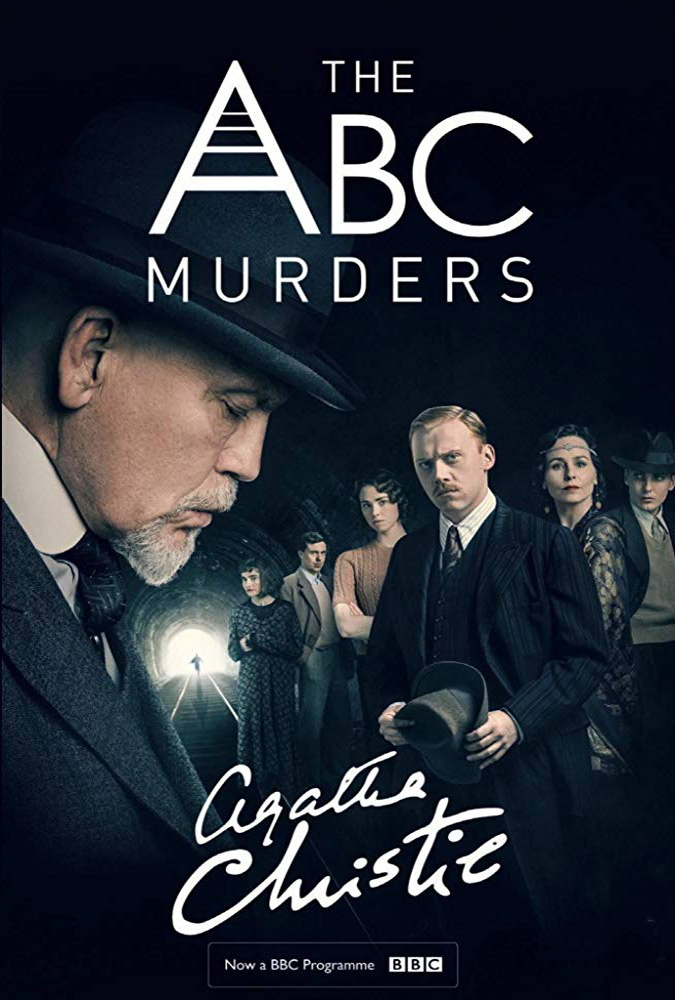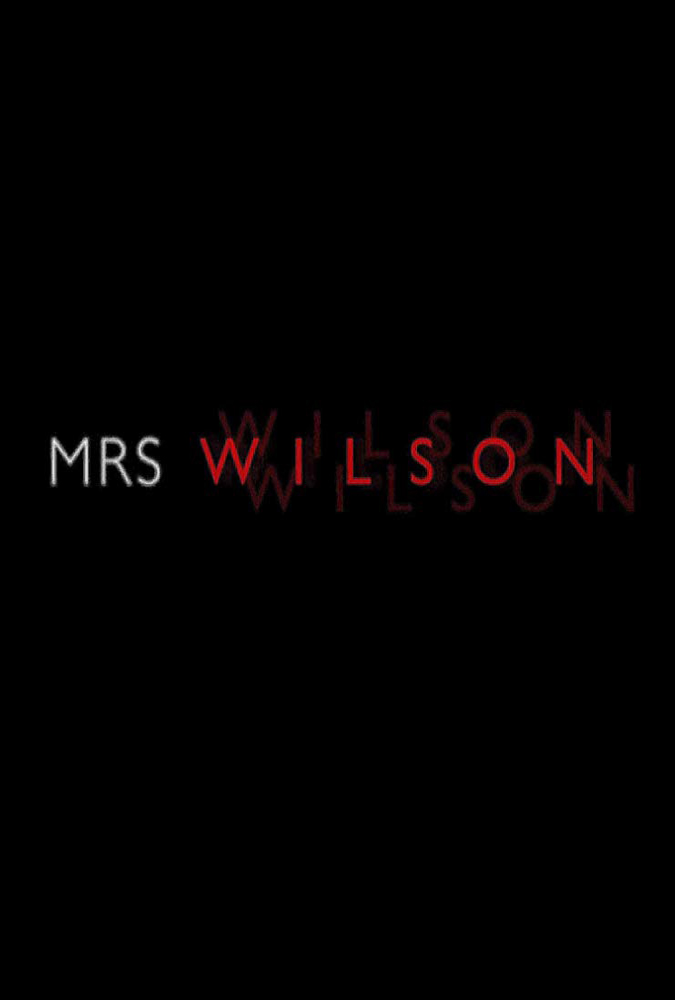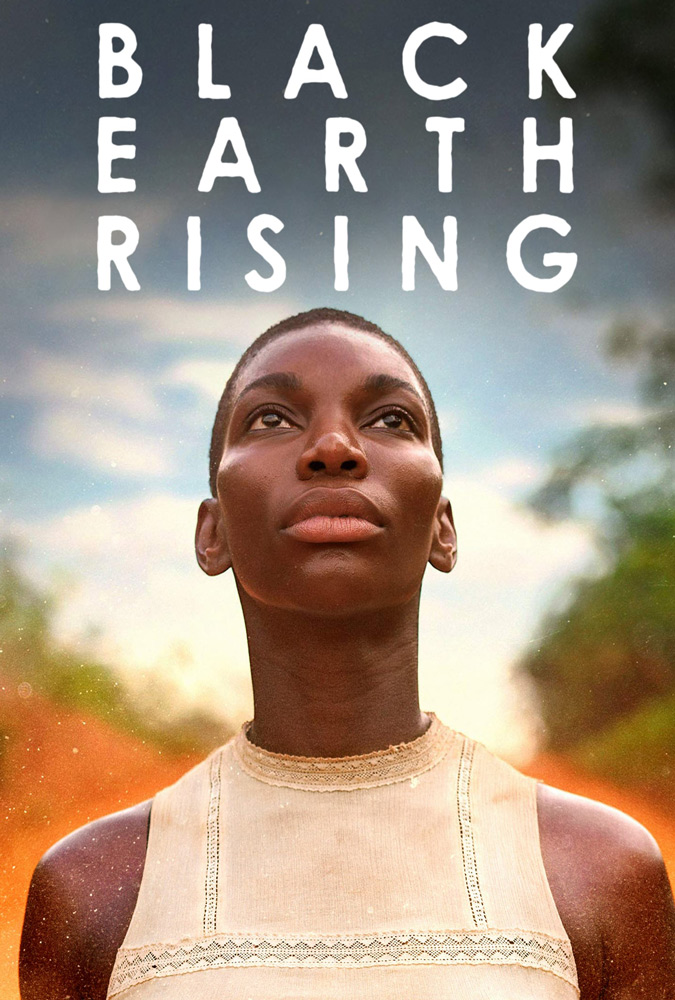 Jules has been writing impactful music for media for over 20 years.
He's had placements and TV Spots for James Bond: Sky Fall, The Good Wife, Ugly Betty, game trailer placements including Call Of Duty (Activision) and Heroes of the Storm (Blizzard), plus syncs for Big Brother, Top Gear, Fierce Earth, Cold Feet and various high-profile sports promos, along with a multitude of trailers on SKY, RTL and other networks. He's also provided scores for Discovery documentaries and IVCA Award winning film Inclusion, as well as a host of TV commercials, and had tracks featured in movies Peaches and Forces of Nature, along with the Channel 4 coverage of the 2012 Paralympic Opening Ceremony.
Jules' career began in dance production and remixing, with a host of remix credits for the likes of Texas, Bran Van 3000, V.A.S.T, David Arnold and David McAlmont, and working with Linda Clifford, Stephane Moraille and Dimitri from Paris. He also ran London 'Nu House' dance label Planet Nice Records, where he developed the obsession for production values which still characterises his work.
He's been obsessed with trailers since the golden days of gravely voice-overs, and now spends his time regaling people about the merits of the '4 act structure', or hounding composers about the inadequacies of their 'back-ends'!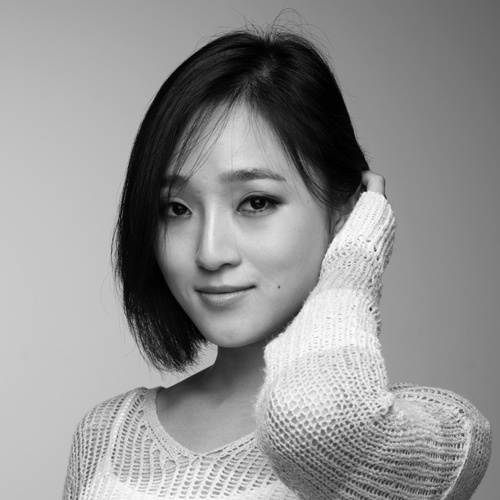 Stacey is our new point-guy in LA, responsible for all on-the-ground marketing, promotion, client liaison and music delivery, to our trailer agency, film studio, game and TV contacts. She's highly experienced in trailer music, both on the administration and the creative/production side.
Stacey was music coordinator at LA trailer house mOcean for 2 years, assisting the music supervisor and music director on numerous theatrical A/V marketing campaigns. Her familiarity with the creative and logistical demands placed on editors and producers, gives her a unique understanding of how best to provide them with the music they need, and to channel their creative requirements into Evolving Sound's production pipeline and custom output.
She trained at Humber College, Toronto as a Jazz Performance and Composition Major, and has also studied Game Music Composition at UCLA. This experience, her work assisting a number of professional trailer composers, and her own composition experience, scoring short films and animation projects, give her an invaluable creative perspective on the production side of our work, helping formulate album concepts, and guide composers on custom jobs.
Michelle is responsible for planning and overseeing Evolving Sound's strategic marketing plan, as well as dealing with licensing administration, composer agreements ad royalty statements and collection.
She graduated in European Business Studies, majoring in marketing and German. A fluent German speaker, she's worked overseas in marketing for Japanese manufacturer UBE Industries, and in chemical sales and trading at Mitsubishi Corporation in the City of London. She's also run a property management company in the North West of England.
A passionate film and music lover, and avid devourer of new movie trailers, she divides her free time between her kids and consuming period dramas.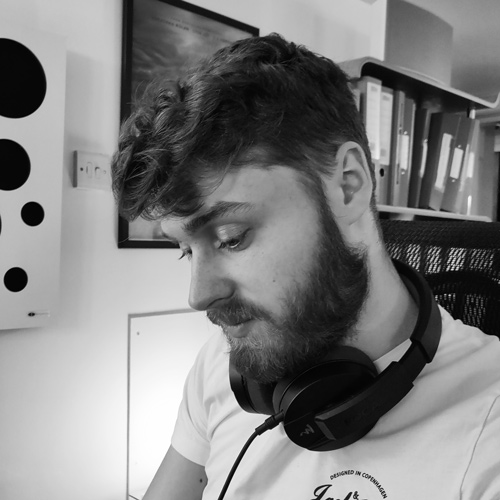 Composer, Drum'n'Bass producer, DJ, gamer, trailer junkie and movie enthusiast, George is our Hans Zimmer in waiting. Whilst he's waiting, he cooks up some mean custom sound-design, blasts through metadata, and is a handy audio and video editor.
George is currently an undergraduate at the Berklee School of Music in Boston, where he's studying for a dual major in Film Scoring and Classical Composition. Prior to that he studied at the Junior Royal Northern College of Music in Manchester.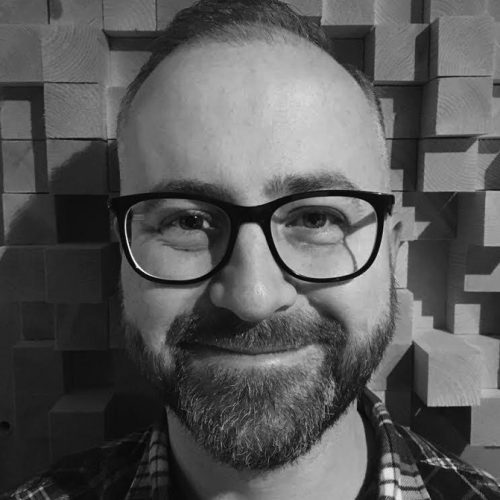 Straddling the worlds of orchestral and electronic music, Mike has a diverse background combining classical training as a composer and Trumpet player, with 10 years experience as an in-demand drummer, racking up session credits including The Prodigy, David Gray, Michael Price, Mike Rutherford and countless others.
After cutting his teeth as a composer for TV commercials (McDonalds, Walmart, Jeep, Range Rover and many more), Mike branched out into Film and TV. His recent TV and film work includes drum programming and synth work on the Hollywood movie 'Tarzan' starring Margot Robbie, along with Amanda Holden's 'I've Got Something To Tell You' and BBC 2's 'New York: America's Busiest City'.
As a drummer he continues to work with his groundbreaking band 'Introducing' who recreate electronic albums completely live.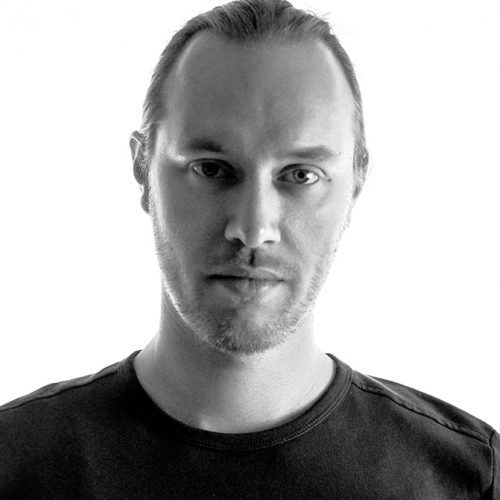 Stephan Fischer is a classically trained German pianist and composer, who studied under renowned pianist Walter Krafft at the Munich Musik Seminar and later at the New Jazz School in Munch.
He has written game soundtracks for the likes of Skywars Archon Rises, had work featured on CBS and Fox, and been nominated for a Hollywood Music in Media Award (2015 – Tears of Heaven). His work is a regular feature on TV with recent placements including sports trailers for the UFC Championship.
His recent album of dramatic orchestral music 'Inspired' was an iTunes bestseller in his native Germany and secured props from the likes of Winifred Philips and Inon Zur.
http://www.stephan-fischer.net/
Josh Wynter's recent glut of awards and nominations have established him as an acknowledged force in film, trailers and TV. Projects scored by Josh have picked up awards at Cannes and British Arrows, as well as the SAFTAs, with Josh landing an international Music & Sound Awards nomination for best original composition on his 1940s live orchestral soundtrack for Pearl and Dean's Tumbleweed.
He has also scored the multi-award winning feature film 'Nobody's Died Laughing' (2016) and secured various original television series credits including cutting edge electronica for Neill Anthony; Private Chef (2015), African-inspired indie for celebrity chef Sarah Graham's Food Safari (2016) and the epic orchestral soundtrack of Ocean Adventurer (2015).
Josh is also known for his advertising credits, including the new Emirates A380 commercial starring Jennifer Aniston (2016), a 1940s-style live orchestral soundtrack for Pearl & Dean's cinema short Tumbleweed Trainer (2016) and music for Hilton Hotels. Other credits include placements for KWV, Glenfiddich, WWF, Woolworths (South Africa & Australia), Mazda MX5 (UK) and Two Oceans Wine. Josh also wrote the theme tune for Sony Pictures The Classic Car Show, starring Jodie Kidd & Quentin Willson.
www.joshwynter.com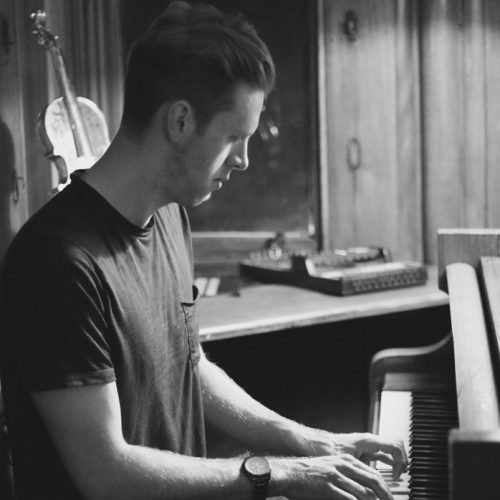 Michael Emmerson is an award winning UK composer and producer based near Manchester.
Some of his recent credits include Hollywood trailers for 'Breathe' and 'The Magician', as well as numerous syncs on Sky Sports, ITV, and for Emirates. He's also done trailerization and remix work, including for Chris Isaacs' 'Wicked Game'
A multi-instrumentalist playing piano, guitar and drums, Michael is a graduate of the University of Liverpool, where he specialised in composition and production. He's since devoted his career to the world of motion picture advertising, after breaking into the industry writing bespoke cues for London trailer houses. His distinctive, emotional sound fuses powerful orchestral themes with organic elements, cutting edge sound-design and signature synth programming.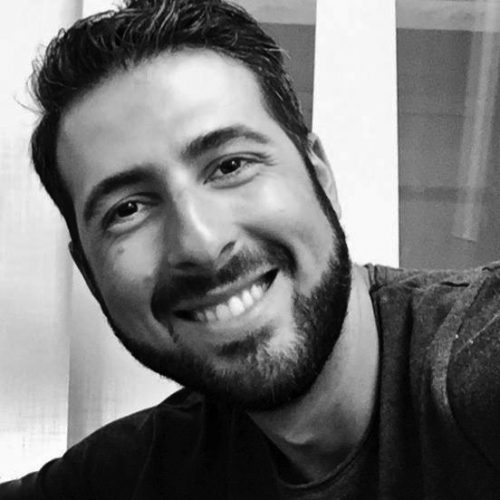 Christian Ugenti is equally adept at composing classical and operatic music, or rampant trailer and media scores. Classically trained, with an astounding three conservatory degrees/diplomas in piano, composition and conducting, he's studied with some of classical music's most eminent directors, and worked in Italy's leading Opera Houses since the age of 17.
His exceptional work for trailers and TV have secured him placements for Bladerunner 2049, Exodus - Gods and Kings, Marvel - Agents of SHIELD, Reign, Once Upon A Time and Emerald City, among others.
Alex Baranowski is an award winning composer based in London, and a graduate of Paul McCartney's LIPA. He was nominated for a Tony award for The Cripple of Inishmaan on Broadway (working with Michael Grandage and Martin McDonagh); won a Music + Sound Award for his score to BAFTA nominated film McCullin; and his ballet adaption of 1984 for Northern Ballet recently won the prestigious South Bank Award for dance after a sold out run at Sadler's Wells theatre.
His collaboration with Mercury winning The xx and the BBC Philharmonic Orchestra was broadcast live on BBC Radio 1 (and later performed at the Hollywood Bowl); and working with virtuoso violinist Daniel Hope reached no 1 in the UK and no 3 in the US Billboard Classical charts for Spheres alongside composers Max Richter and Ludovico Einaudi.
Alex composed music for Wes Anderson's Come Together TV spots for H&M as well as numerous award winning film, short films and commercials. He is presently completing his first album.
http://www.alexbaranowski.co.uk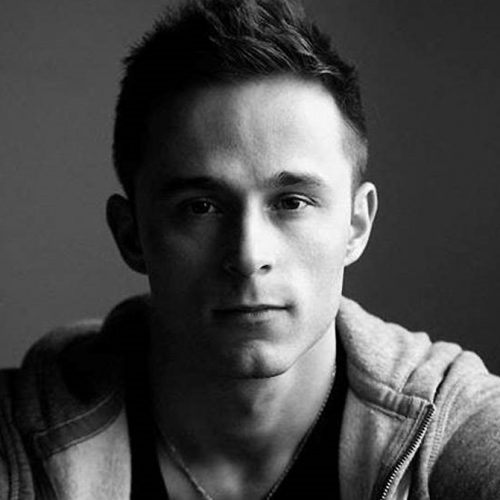 Michael Maas is an established powerhouse of electronic trailer music. Born in 1983 in Germany he was a multi-instrumentalist from the age of 6, and although his early musical education was fundamentally classical, his style is undeniably modern. Fusing mind-bending sound design with pulsating electronic and orchestral compositions has become his trademark, and has won him numerous placements on major-league trailers and TV spots.
Recent successes include:
- The Amazing Spider Man 2
- Chappie
- Maze Runner The Scorch Trials
- Edge Of Tomorrow
- MacBeth
- The People v. O.J. Simpson
- When The Bough Breaks
- The Walking Dead
- Gotham
- Golden Globe Awards
- 68th Emmy Awards
- Beyond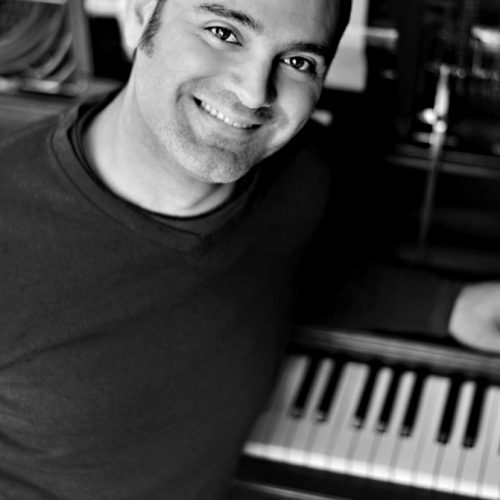 Nik Ammar is an award-winning composer whose trailer work includes placements for Desierto and The Dress Maker. He's written TV and film scores for Winnie The Witch, 24 Hours In The Past, Terry Wogan and Mason's Great Food Trip, Rise Of The Nazi Party, Cutting Edge, James Martin's United Cakes Of America , CIA: Declassified, and Paranormal Witness; and has credits on Sons Of Anarchy, Metastasis (Breaking Bad – Latin America), Shameless, Reign, Elementary, The Vampire Diaries, Six Feet Under, Panorama, Hollyoaks and Dragon's Den.
His professional music career began in the internationally acclaimed band Oi Va Voi, working with the likes of KT Tunstall and Annie Lennox. Soon after transitioning into film and TV music he was scoring promos and trailers for Sky, National Geographic, ABC, FOX, Discovery, The History Channel, Nickelodeon, EPSN, Aveeno, Metrodome, and the British Film Institute. He has also composed for renowned theatre company Oily Cart, and scored the soundtrack to the black comedy feature film Dirty Weekend.
http://www.nikammar.co.uk/

Canadian composer Kevin Sargent specializes in highly contemporary scores for film, television, and video game advertising. A winner of Valve's Dota 2 Short Film Contest (Dota 2 2015), his recent credits include:
NCIS: Los Angeles,
Call Of Duty: Infinite Warfare (Official beta) trailer
The conjuring 2
X-Men: Apocalypse (Promotional campaign)
Crimson Peak, Fear Clinic.
His music has also been used in promos on numerous TV shows and Networks such as NBC Sports, Discovery, N24, VOX TV, Deadly Women, The Taste, Euro-Sport France, Ice Road Truckers, to name a but few.
Kevin's reputation for compelling signature sound-design and raw synth melodies, fused with twisted aggressive percussion and emotive, dramatic orchestral arrangements makes his music highly desirable for movie and game promotion.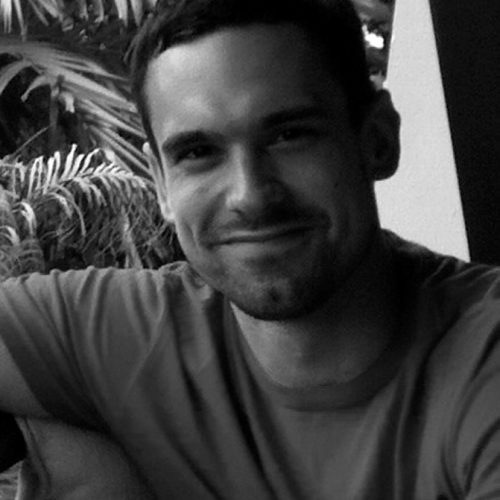 Classically trained pianist Ian Dolamore has built a career delivering highly emotive scores for film, tv and trailers. Recently, his music has featured in promos for Game of Thrones, Timeless and Wolf Creek, and the international trailer for Quartet.
His work also features widely in sports promos and coverage, including events such as the Rio Olympics opening ceremony, UFC 199 Bad Blood, WWE Smackdown, French Open Men's Final and The Ryder Cup. It's also appeared in TV shows Top Gear and American Idol.
Other projects he has worked on include the documentary film Angel Azul, mobile app Wandoo Planet and the MKZ launch for luxury car brand Lincoln at the Detroit & LA Auto Shows.
He is published by Warner/Chappell, BMG, Position Music, Boost and Evolving Sound. He studied piano under renowned teacher, Christine Brown and concert pianist David Murray and holds a Masters degree in Composition and Production.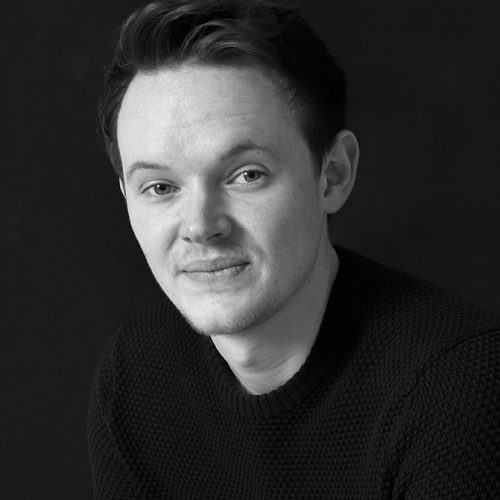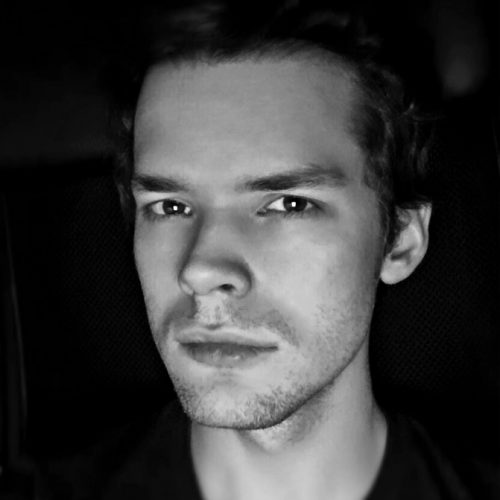 Swedish composer Pontus Rufelt is one of a new generation of young Scandinavian talent, fusing electronica with hybrid orchestral textures and arrangements in media music, to dramatic effect.
Pontus' musical journey started in Kävlinge's public music school (in the far South of Sweden), where he trained classically as a pianist. A passion for computers and music technology, which he developed at an early age, soon led him into the realm of digital music creation and a burgeoning career in composition for games, film and TV, which melds his classical training with his fascination for digital production.
Pontus has now been composing music for games and advertising for nearly a decade. His work has featured in everything from UFC coverage on Fox Sports Network and primetime baseball on ESPN, to trailers and TV-spots for Netflix' Dragons: Race to the Edge and ABC's Once Upon a Time in Wonderland.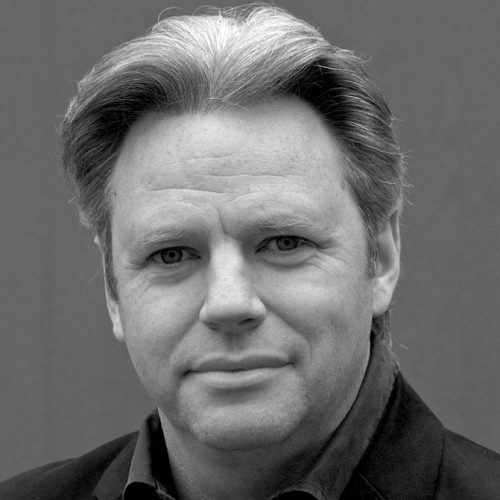 Award-winning British Film, TV and Video Game composer Stephen Baysted is known for his emotionally charged and expressively powerful music. His scores have been enjoyed by viewers and players worldwide in a succession of award-winning Films, TV shows and computer games.
Recent AAA game scores and trailers include the no.1 bestseller Project Cars; Red Bull's Air Race: The Game; Electronic Arts: Need for Speed Shift 2: Unleashed and Need for Speed: Shift; Atari's Test Drive: Ferrari Racing Legends; and Robert Kirkman's: The Walking Dead: Assault. Stephen's recent scores for film include Renoir: Reviled and Revered, The Impressionists and the RTS Award-winning Matisse Live; and surrealist psychological drama Strange Factories. For TV, Stephen recently completed Blink Film's epic six-part documentary Ancient Mysteries for Channel 5, Smithsonian and SBS Australia, and Prehistoric Megabeasts: Giant Croc vs Super Snake for Channel 4 and WNET.
Stephen's work has been nominated for three Jerry Goldsmith Awards for best score, two for Motion Picture Sound.
http://www.stephenbaysted.com/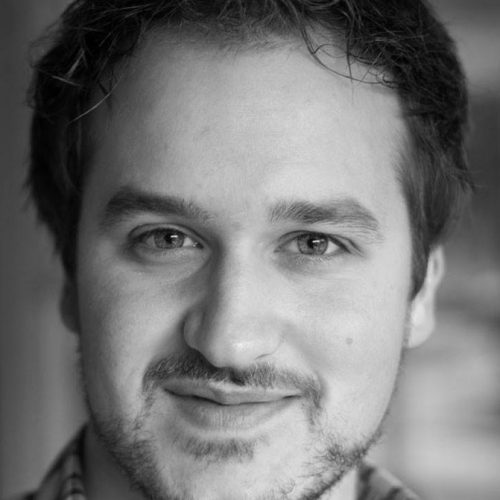 Upcoming German film composer, Jonas Grauer has been a pianist since his early years and a composer since teenagehood.
In his career he's worked with several directors/producers across a wide variety of film genres, ranging from short documentary to full length narrative film. Among them "Way You Die"(2014), "In Our Country"(2016), "Christ in You" (2017) and the world's first action movie without a single cut "One Shot Left" (2017).
After leaving school, he studied at the University of Music and Performing Arts in Mannheim Germany, majoring in music-theory.
He's also won the Foto-Film-Game-Contest in Munich twice in a row, participating in 2011 and 2012.
Jonas is currently based near Munich, Germany.
Webpage: jonasgrauer.com
soundcloud.com/jonas-grauer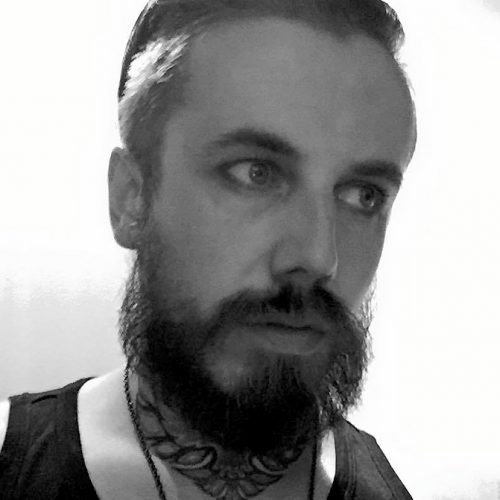 Hailing from our home-town of Manchester, Ross has a long and impressive history of composing and designing sound for the video games industry, boasting involvement in some of the industry's biggest and most impressive titles and franchises.
His credits include the legendary 'Timesplitters' and 'Crysis' series of video games, as well as BAFTA longlisted indie VR hit 'How We Soar' and Chris Roberts' record-breaking sci-fi epic 'Star Citizen'. A sound-design fanatic, he's carved out a signature style which blends mind-bending electronica with simple, often hypnotic melodic refrains.
He's also had a long career in electronic music, both with his own cult industrial synth pop band 'Goteki' and as a live musician and songwriter for seminal 80s new romantic band 'Visage'. He merges all these wildly varied influences to write music that's irreverent and unique.