We always prefer to deal direct, so please contact us in the first instance,
but if you need a license instantly, or want to license online …
Welcome to 4-Step Online Licensing
How to use our simple online licensing wizard
Browse music on our audio player, compile and share playlists and personal projects, and when you're ready simply add the selected track(s) to your basket.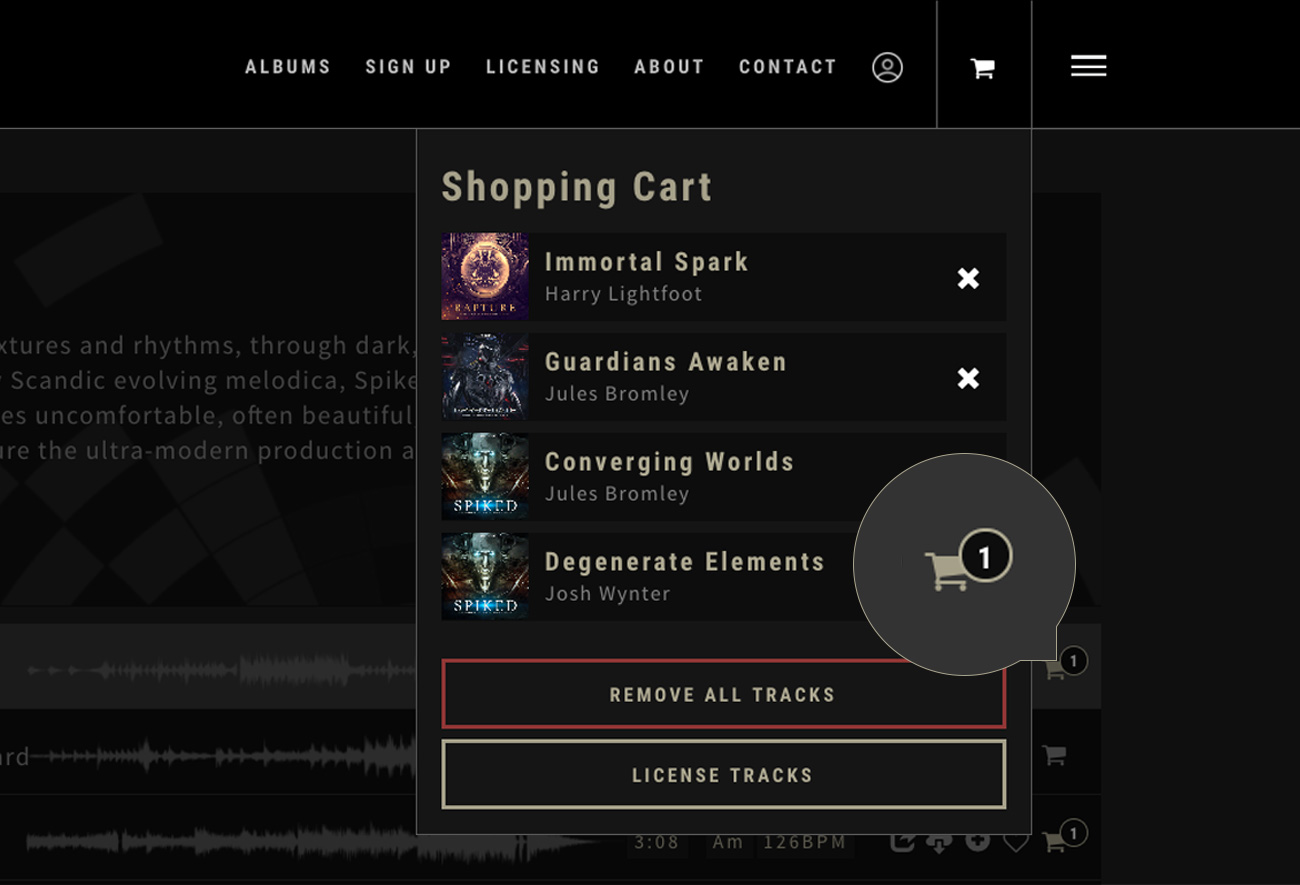 Select the relevant options as our wizard guides you through the process of creating a custom license, tailor made for your project*.  If your specific usage type isn't covered, simply get in touch and we'll help you out.
*UK users will be directed to the PRS License Manager with your track selections automatically prepared. If you're covered by an MCPS blanket agreement, simply tick the appropriate box.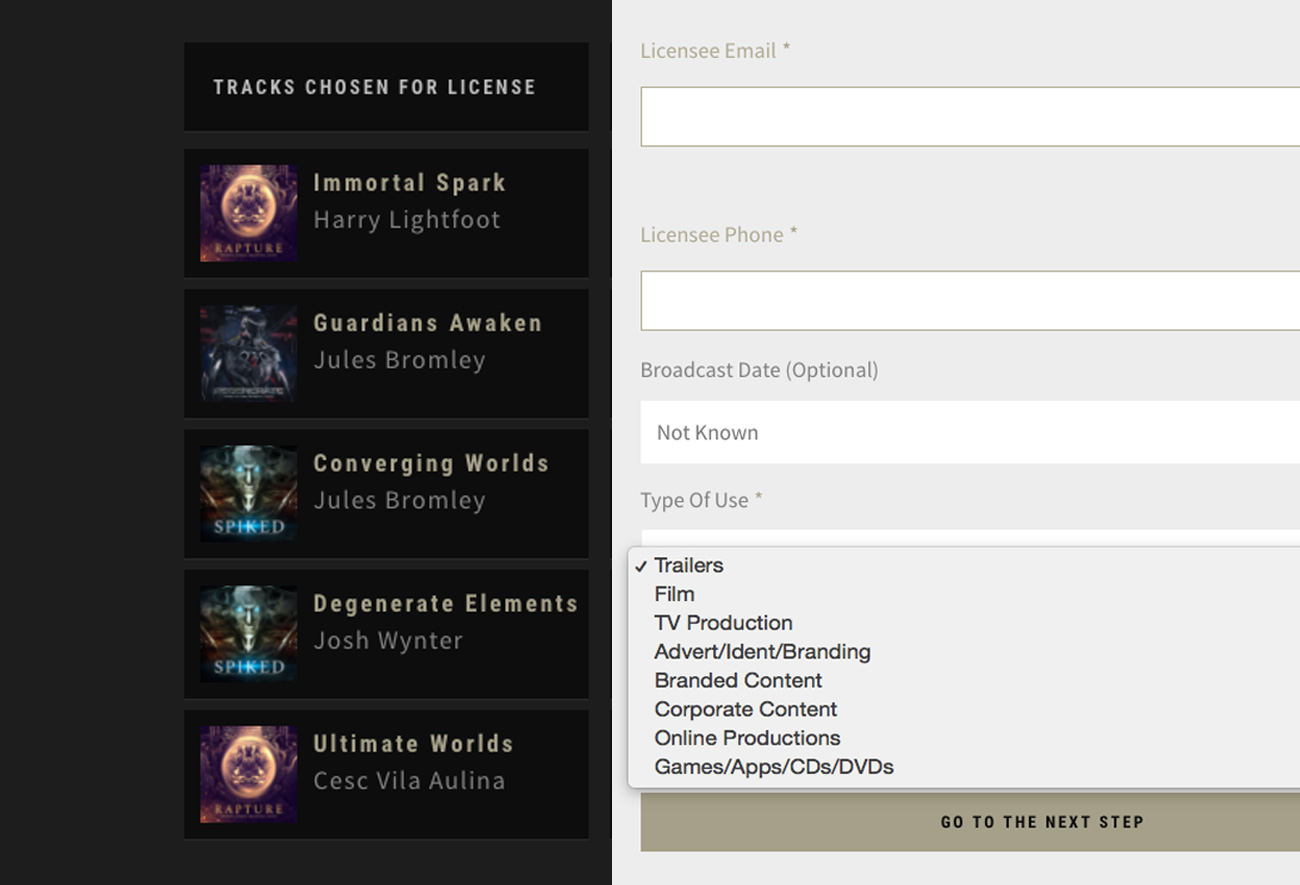 Use our fully secure, SSL certified online checkout process.   We can securely process payments using Paypal and all major credit cards.  If you prefer to pay via direct bank transfer, please contact us.*
*UK users will checkout via the PRS License Manager.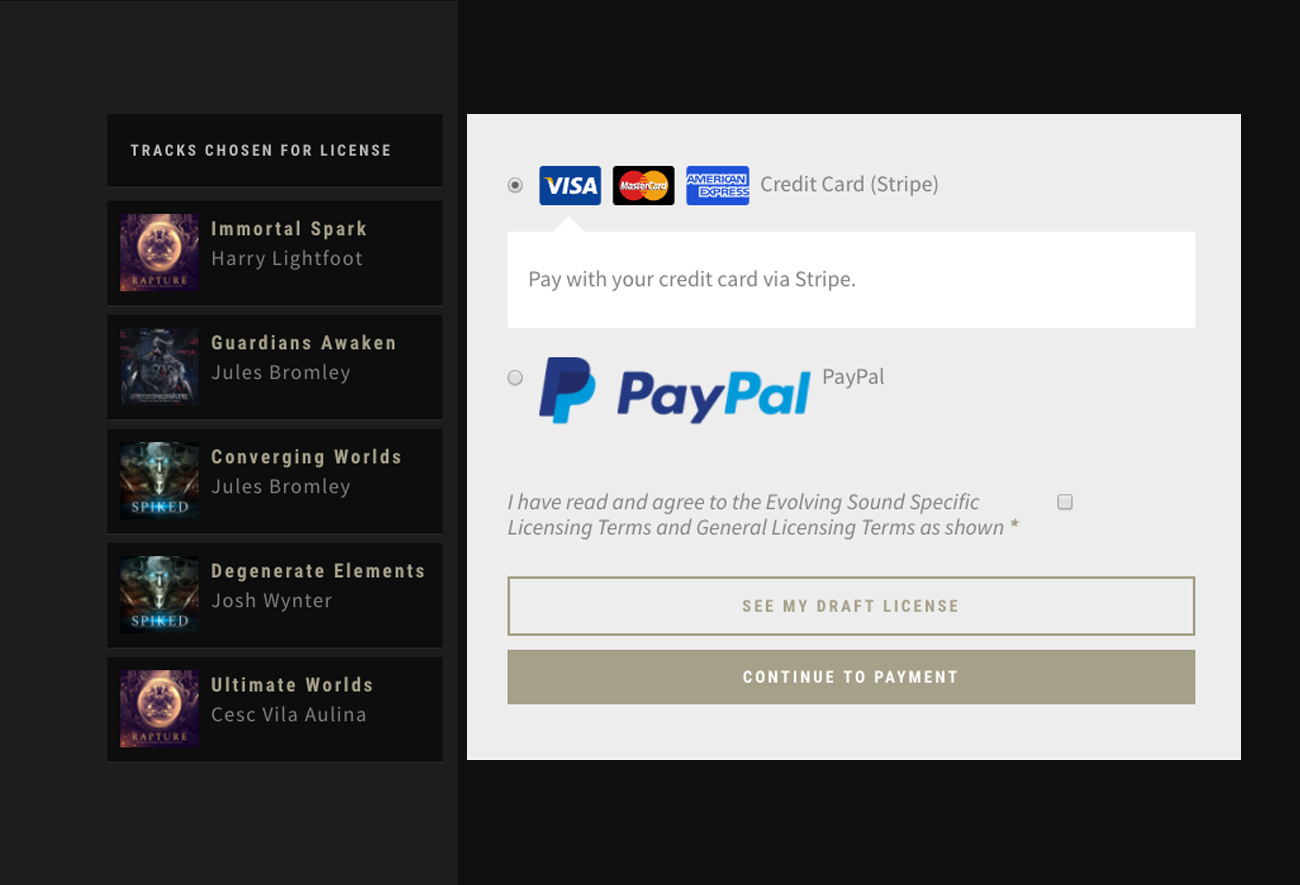 Immediately upon checkout, we'll direct you to links where you can download your custom license, full broadcast quality wav versions of your track(s) along with stems, edits and alternate versions (where applicable).  We'll also provide you with detailed track information which can be easily imported into your cue sheets, along with a full tax invoice.